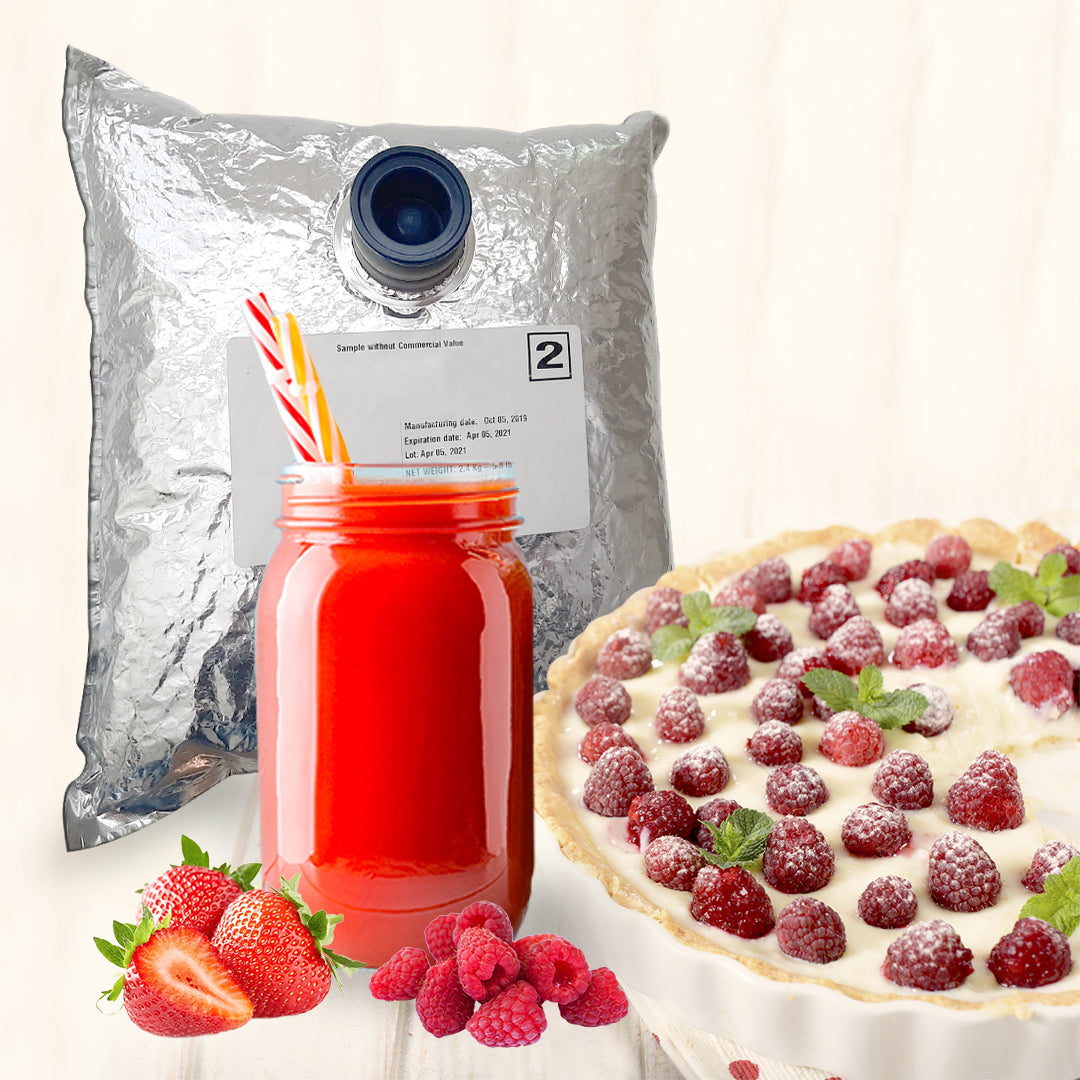 At BierFrucht, we have the perfect purée for each of your creations. Whether you want to make the best fruit pie in town or the best drink with the most exotic tropical fruits, we are your best option to experience the exotic taste of fruits in the most natural way. All of our purees are pasteurized and accomplish all the HACCP requirements.
Our facilities have been audited and inspected by the FDA.
Our Fruit purées are ready for your next creation.
You can easily use them for meringues, juices, sweets, cakes, pies, and many more delicacies. And the best of all, we have over 18 different fruit purées to choose from.
We offer a 100% natural and gluten-free product. You can get it in a presentation of 4.4 Lb or, buy a box of 10 bags of fruit purées at an affordable price. Don't wait, get your fruit purée today for your next creation!