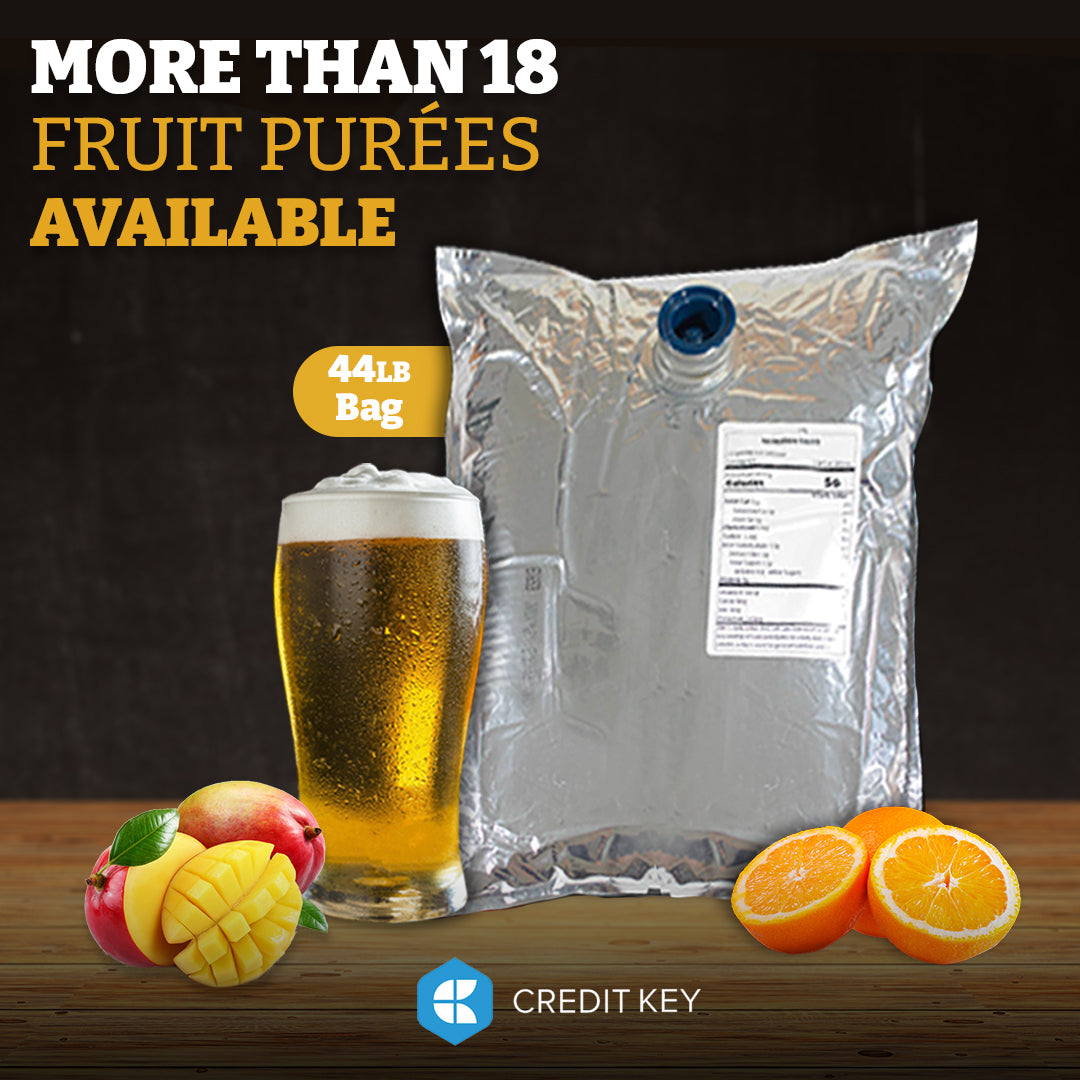 Spring is here, a season that generates good opportunities for brewers since it inspires people to go out, enjoy a good concert or park, or better yet, a good beer in a cozy bar. That is why surprising your customers with a rich fruity beer may be the winning option.
We start by highlighting what may be obvious at the first sip, but few know or recognize, our naturalness and quality. We take care of choosing the best fruits in the different fields and processing them in a natural way to extract the best flavor and result in the best fruit purée, so we assure you that we are 100% natural, without added sugar, free of artificial colors or flavors and not GMO.
For the convenience of our customers and thinking about their needs, we give them 18 options of fruit purées so that you can choose, combine and experiment without any fear, in addition to 2 very favorable presentations that are suitable for small and large breweries, so everyone can do it and let the imagination run wild, with either 44 LB and 440 LB.
Finally thinking about the pocket of our clients and considering the situation that we recently overcome, we decided to give 3 payment options to acquire our fruit purée, you can:
- Order it through our website: https://bierfrucht.com/ and choose the payment method of your preference.
- Again you can order it on our page and give the option to pick it up at our warehouse in Denver - Colorado.
- Or you can apply automatically through our website and pay with Credit Key https://www.creditkey.com/learn-more/bier-frucht  our perfect ally, you just order and pay in 30 days free interest.
For this and more reasons, we consider that we are the best option for you to give life and flavor to your beer, from the quality of our purées, the variety we offer you, and how you can obtain them.
Apr 26, 2021

Category:

News
Comments: 0